Still Wondering What Your Health Insurance Actually Covers?
Learn what you're covered for, where to find top in-network providers, and how to save money on care in seconds thanks to Healthee's advanced Personal Health Assistant.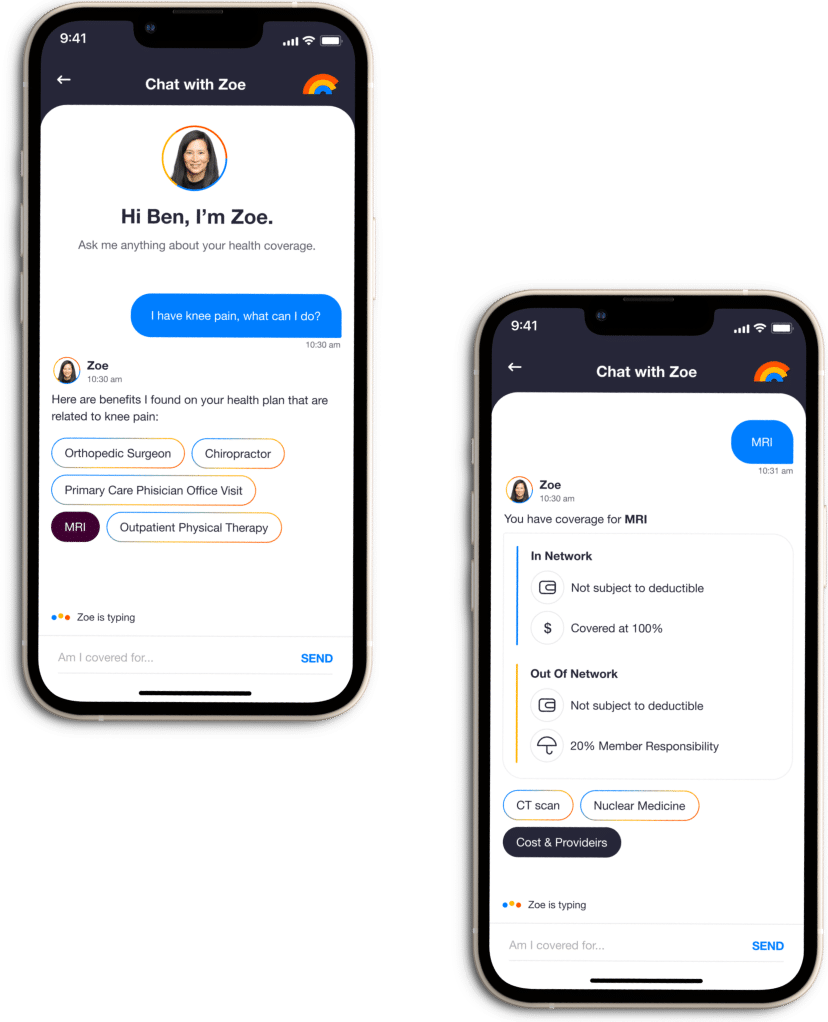 Healthcare The Way It Should Be—
Fast,
Easy,
Accurate.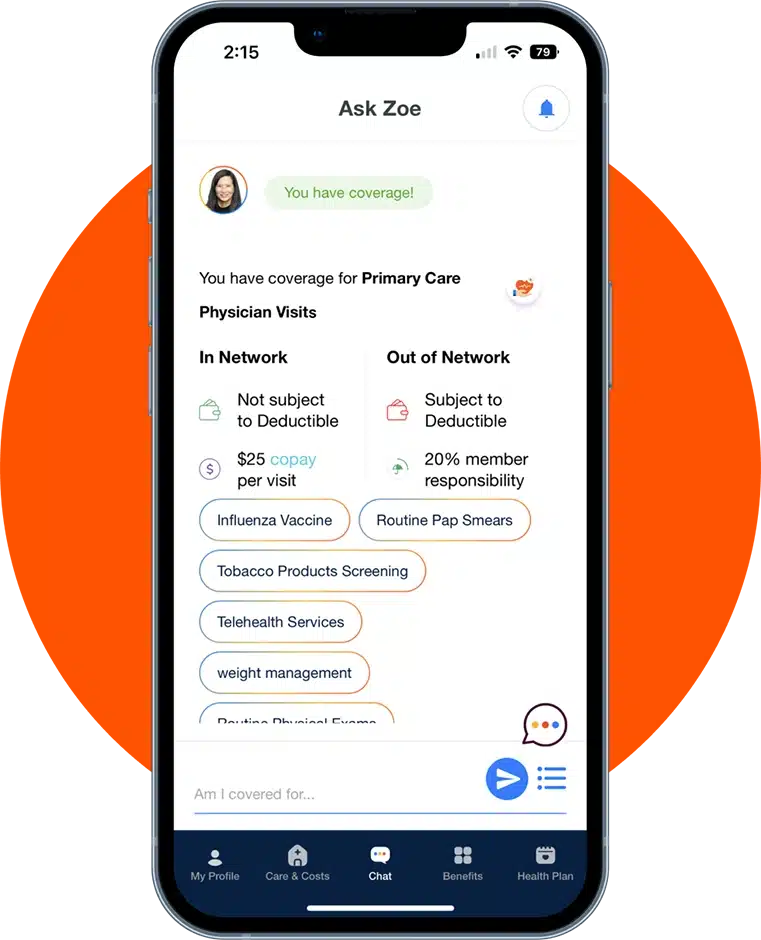 Find All Of Your Plan Information In The Palm Of Your Hand
No more fumbling for insurance cards, waiting on hold for call centers, or solving complicated math problems to figure out your deductible status.
Healthee gives you instant, easy access to vital plan information at the push of a button, including:
Digital ID cards
Deductible status
Membership details
Top in-network providers
Coverage options
And more
Get Instant, Accurate Answers To Your Benefits Questions
Have questions? Healthee's Personal Health Assistant Zoe can tell you what you're covered for, where to get treatment, and how much it'll cost.
You can even discover health and wellness benefits your employer offers that you didn't know existed plus ways you can save money on care.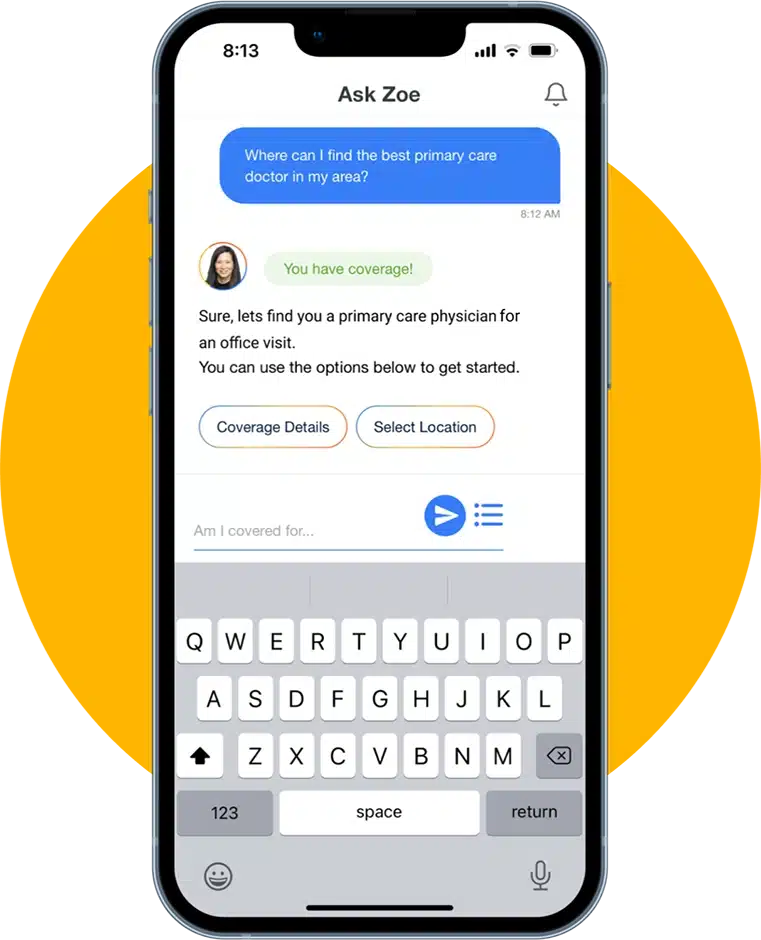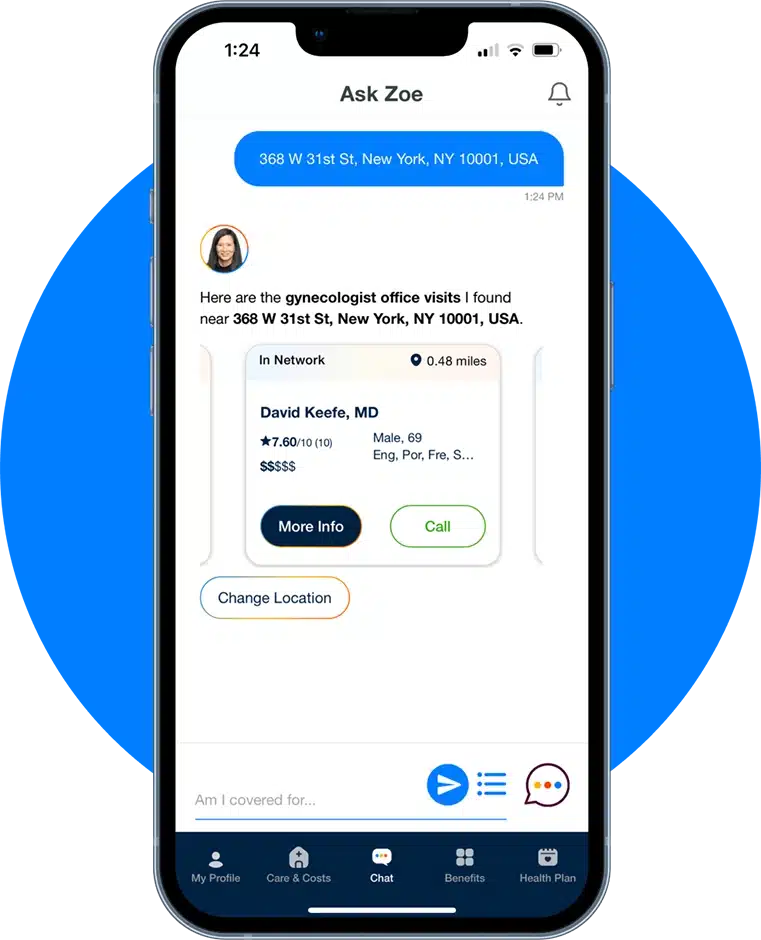 Discover Top In-Network Care Providers You Can Trust
Picking the right doctor for your needs is hard work. Browse top-rated, in-network providers in your area, so you can get the care you want, when you need it.
Healthee's cost estimator tool shows your expected out-of-pocket costs and alerts you to savings opportunities.
You'll get fewer surprise bills and more peace of mind with each and every appointment.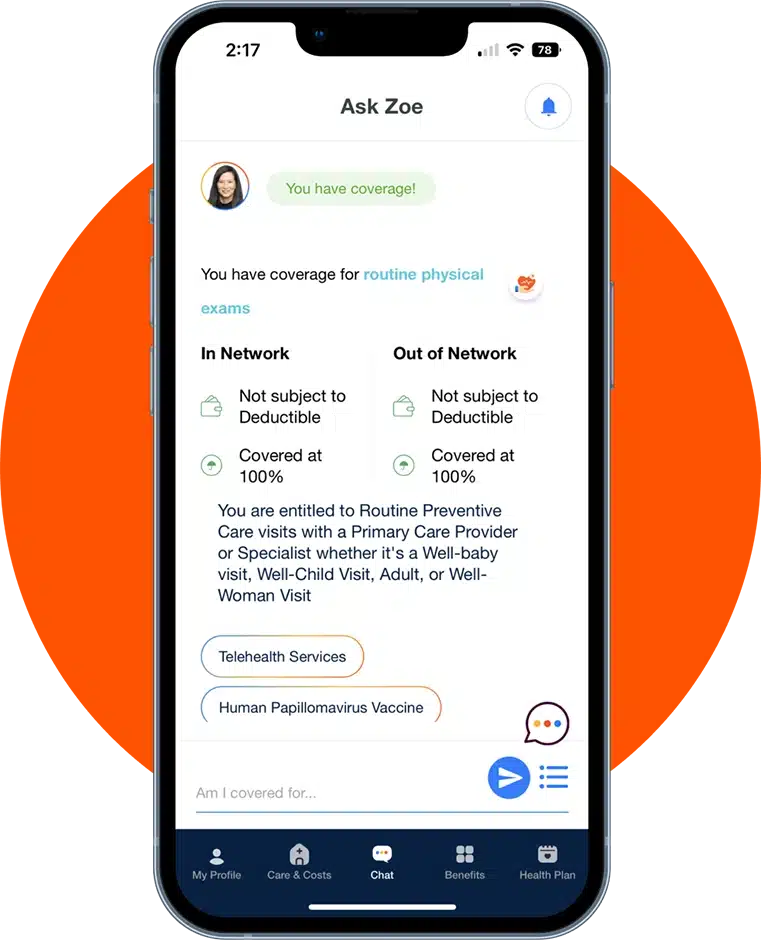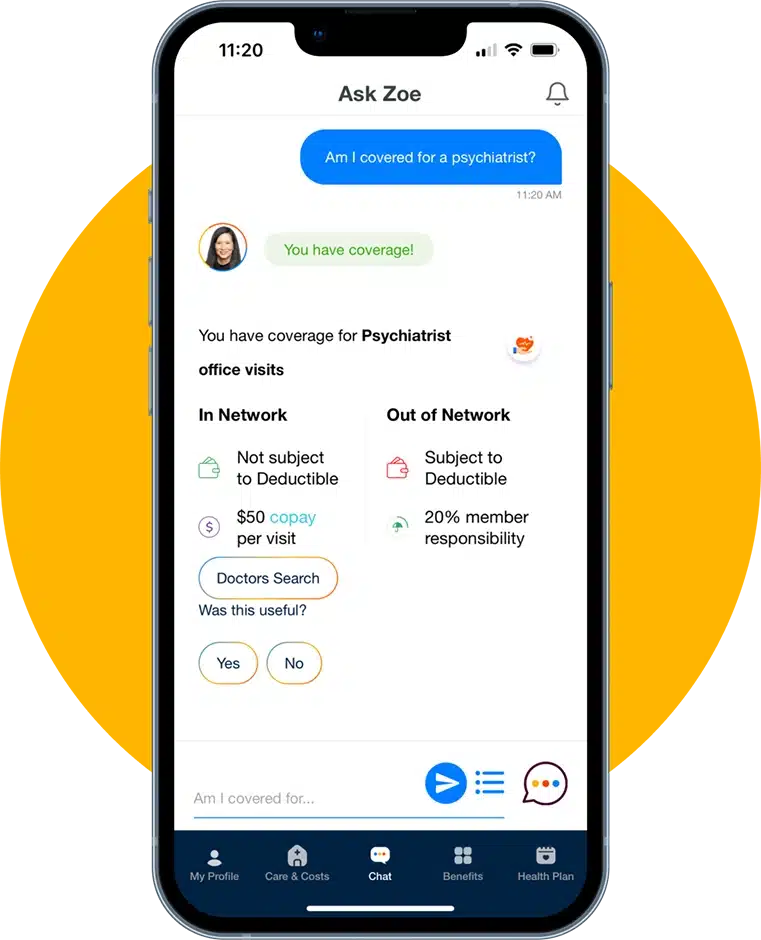 Sometimes you don't want to share your private health concerns with your employer. With Healthee, you don't have to.
Access the care you need (or simply want) without having to disclose sensitive health information at work.
Enjoy a personal Open Enrollment concierge at your fingertips. With Healthee's digital Plan Selection tool, you'll get on-demand answers to all your Open Enrollment plan and benefits questions. We'll help you understand all your options so you can confidently make the best choice for you and your family.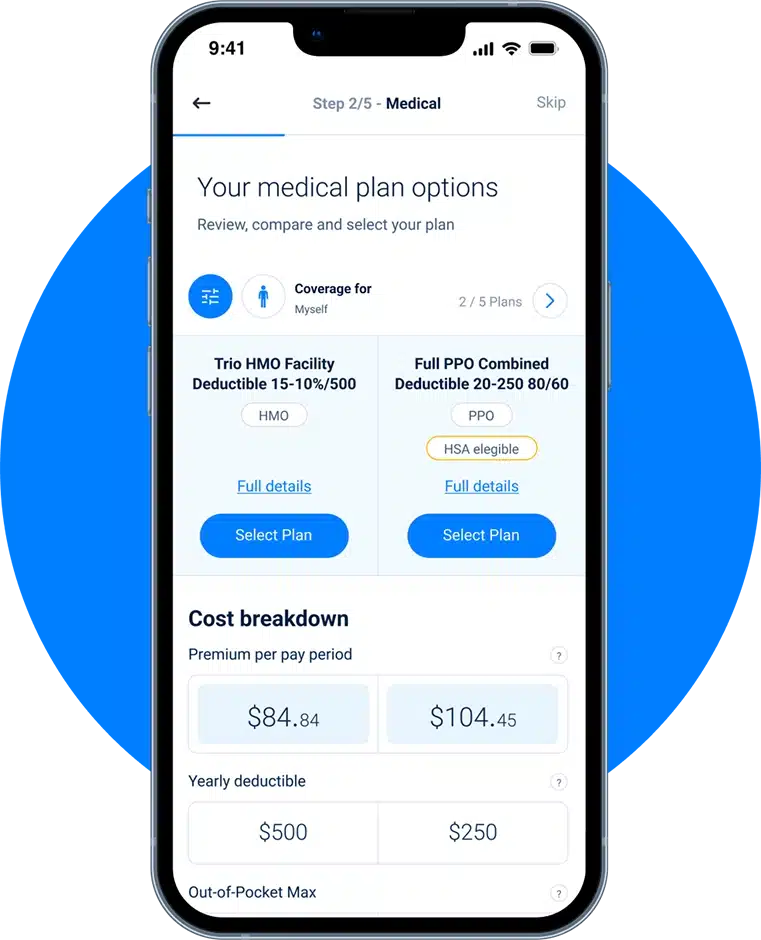 "Healthee empowers our employees to utilize their health benefits and price out health care spending. It adds an additional tool to their arsenal."
"Healthee makes our lives easier by giving our employees guidance through very complex health insurance. Their product is great and the team is amazing."
Reach out to schedule a free demo and learn how Healthee can keep your people healthy and happy.