When it comes to healthcare, most people take a reactive approach, waiting until an issue arises to address their health. And while preventive care reduces the risk of disease and helps people live longer, nearly 1 in 3 Americans didn't get a routine checkup last year.
Whether this is due to a general dislike for doctors offices or financial concerns, taking a preventative approach to healthcare is not only the most effective way to remain healthy, but it also helps reduce the frequency and costs of healthcare procedures. In this post, we'll break down the importance of keeping up with annual check-ups and other preventive appointments, and explore how you can take an active role in your health journey.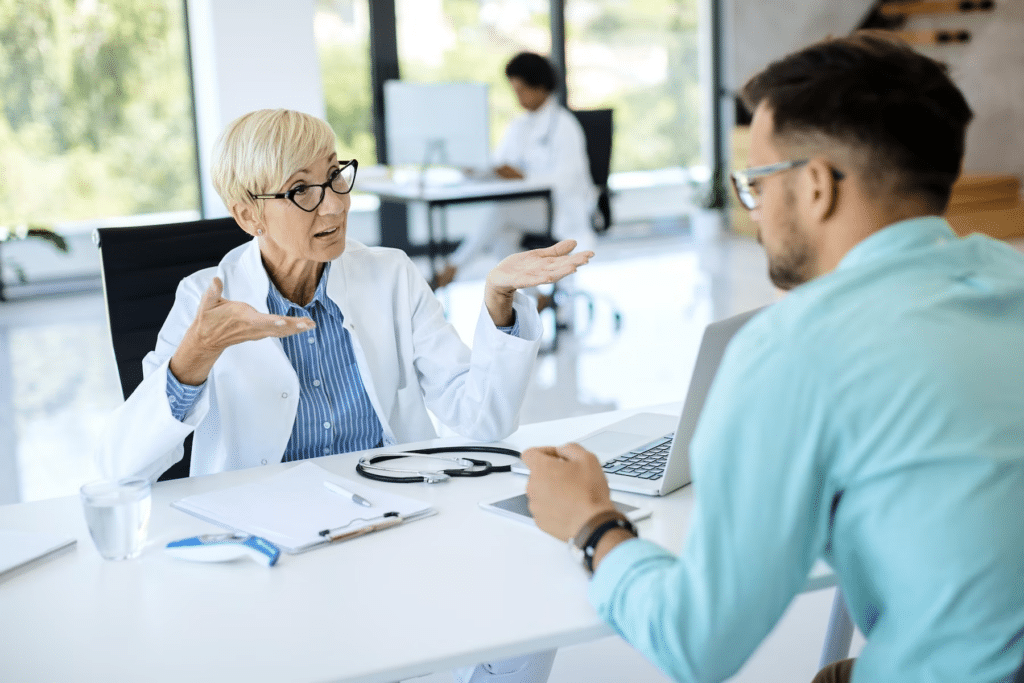 What is preventive care?
Preventive care consists of routine services designed to detect and prevent illnesses, diseases, or other health problems before they arise. These services consist of healthcare screenings, vaccines, dental cleanings and exams, mammograms (typically for those over 40), and colonoscopies (typically for those over 50).
Why is preventive care important?
If you are in good health, you may believe there is no need to spend the time, money, or effort going to the doctor's office. However, there is a lot to be gained from keeping up with preventive measures, as they can ensure you remain healthy, catch any illness before it progresses, and even reduce medical costs down the line.
Improves long-term health
Regular checkups screen the body for any abnormalities, allowing for early detection of illness or disease, and creating the opportunity for early intervention. Additionally, maintaining your good health, such as healthy gums with routine teeth cleanings or normal blood pressure with annual physicals means you can ensure your long-term health. Preventive care screenings and primary care consultations have been found to significantly increase life expectancy, particularly among those 30-50 years old.
Another important aspect of preventive care, which is sometimes referred to as "health counseling," can also play a key role in long-term health improvements such as quitting smoking, improving nutrition, stress management, sexual health, and sleep hygiene.
A combination of physical checkups, health counseling, and preventive screenings not only helps to detect potential health issues before they become serious but also empowers individuals to take an active role in maintaining and enhancing their own well-being over time.
Prevents illness and diseases
Illnesses like heart disease, cancer, and diabetes are responsible for 7 out of 10 deaths in America, all chronic conditions that are either preventable or likely to be manageable for those with regular access to healthcare.
Early detection is one of the strongest tools in the fight against cancer and other serious diseases and is made possible by partaking in routine checkups. For example, localized breast cancer has a 99% five-year relative survival rate when detected early, and colorectal cancer—detectable through routine colonoscopies— has a 90% survival rate when detected early. In fact, the American Cancer Society predicts that the number of colon cancer deaths could drop by half if all Americans were routinely tested.
Reduces medical expenses
Hospital care comes at a great expense for Americans, making up about a third of all healthcare costs in the US. Preventive care helps lower healthcare costs by preventing or treating diseases before they require emergency care. What's more, many preventive care services are already included in what you pay for your health insurance, meaning routine checkups come at no additional out-of-pocket cost. In fact, most health plans are required by law to cover eligible preventive services at 100%. Keeping up with routine annual checkups and other preventive care measures means less illness, little to no medication, and reduced out-of-pocket costs.
Taking an active role in your preventive care
Preventive care is incredibly important to maintain a healthy lifestyle and keep your medical costs down. With insurance covering most preventive services, it's a great way to get the most out of your healthcare plan. If you're not sure what preventive care you're due for, get in touch with your primary care clinic or doctor, and utilize proactive healthcare assistants like Healthee's Zoe for comprehensive plan benefits information and to help prevent chronic diseases.
Take an active role in your preventive care. Talk to your HR rep about getting Healthee.