As a health insurance broker, your clients rely on you to educate them on the right benefits and help them navigate the complicated world of healthcare. But after the healthcare plans are set up, HR pros and employees are left to their own devices to figure out the answers to endless benefits questions.
In fact, people teams spend an average of nine hours per week fielding questions about benefits and don't have the bandwidth to answer every employee's inquiry, become experts in an industry as complex as healthcare, and provide their people with accurate, precise, and helpful information. This leaves HR overwhelmed and their employees frustrated.
Your clients need help managing health benefits. How can your insurance brokerage stay ahead of the competition and solve your customers' pain points?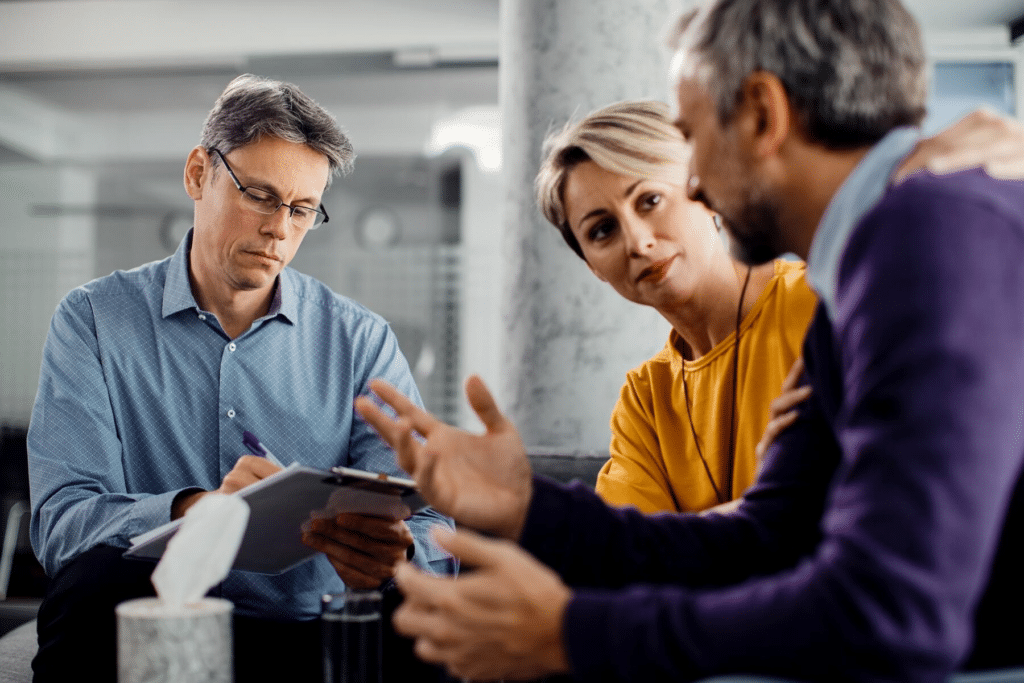 5 Strategies to Attract More Insurance Clients
1. Help your clients get the most out of their health benefits
When employees have questions about their health benefits, they usually turn to HR. But HR is swamped with hiring, payroll, and internal comms, and doesn't always have the bandwidth to answer insurance-related questions — especially since they're not health professionals.
Healthee is an AI-powered platform that works with employees' current health benefits to help them navigate their plans with ease. Employees can get on-demand answers to all benefits-related questions, including what they're covered for, which plan to choose, where to get treatment, and how to save money on care.
But there are solutions out there to help.
Healthee helps better inform HR teams so they're less stressed about healthcare and their employees are happier and healthier. If you want to elevate your business, book a demo with Healthee.
2. Offer valuable insights through innovative strategies
Traditional brokers spend inordinate amounts of time gathering and sifting through health plan data to best advise their clients. Using automated tools like AI and analytics can help expedite this process by analyzing enormous amounts of information in record time.
AI and analytics can also help match employee profiles with their available budget and health records to suggest new policy options and create personalized recommendations. Brokers can use these insights to make suggestions that benefit their clients.
If you want to ensure that you're seeing the whole picture, harness the power of analytics.
3. Anticipate client needs
It's a regulatory requirement for all brokers to store data, and most store it out of sight and out of reach. Why not utilize that information to understand customer preferences and offer industry-leading service?
Tech capabilities can show your customers' preferences, like how they like to be contacted, their previous requests and queries, and whether they like to deal with a certain member of staff.
This will help you serve your client in the most efficient and effective way, and demonstrate to the regulators that you're fulfilling your duty of care.
4. Create a frictionless customer experience
Creating a frictionless customer experience is what will keep customers coming back. On the flip side, research shows that 60% of customers will stop doing business with a company after just one poor experience!
Here are a few ways to ensure your customer experience is smooth and enjoyable:
Identify customer touchpoints – Determine each moment that your customer comes into contact with your brand. They expect consistency, speed, and reliability, so make sure you're providing a dependable consumer experience across all your touchpoints — from your website to customer service and beyond.
Analyze and plan accordingly – Once you've identified all customer touchpoints, it's time to understand where the opportunities to provide a better customer experience lie. The goal is to reduce as much redundancy and friction throughout the process as possible. For example, having a team with a low SLA or an unhelpful chatbot feature are points of friction that can cause customers to go elsewhere.
Be proactive – Prevent friction before it even occurs! Being proactive means anticipating customer needs, and solving pain points before they even arise. This shows that you care, and are continually working to improve your customer experience.
Make it personal – Customers love a personalized experience that caters to their specific tastes, behaviors, and buying patterns. You can use technology to help learn about your customers and anticipate their needs (another key step in being proactive!). In fact, personalization can be so powerful, research shows it can account for a 10% sales increase.
5. Cater to your existing clients
Attracting new clients is harder and more expensive than retaining existing ones. But health insurance brokers tend to ignore this by offering lower prices to new customers. Instead of spending time, energy, and resources on recruiting new clients, focus on rewarding loyalty and better serving your existing ones.
In fact, 65% of a company's business comes from existing customers, so it's important to ensure their satisfaction. There are lots of ways you can show clients you value their business, including asking for feedback and being a proactive communicator.
Focusing on quality over quantity with your existing clientele will lead to happier clients and better outcomes for your business. Because you can rely on the Pareto principle that 80% of your profits come from just 20% of customers, putting your time and energy into the ones already trusting you with their business will help you gain a competitive edge.
6. Offer a new type of Open Enrollment experience
Transform the Open Enrollment experience for your clients, and provide them with an on-demand, personal Open Enrollment concierge. With Healthee's digital Plan Selection tool, employees will get instant answers to all their Open Enrollment plan and benefits questions. We'll help them understand all their options so they can confidently make the best choice for their needs.
The Takeaway
While staying ahead of your competition can seem overwhelming, the above tips will help you keep clients happy. Remember to always keep thinking about what will help the client, and introduce innovation into your everyday dealings with clients. This will truly keep you ahead of the curve!
Interested in learning more about landing a Healthee competitive edge in health benefits navigation for your clients?
Contact the team at Healthee for more information on how you can turn your brokerage into a powerhouse. We'll help you complete your strategy to offer unparalleled service to your insurance clients.